aka... Lexi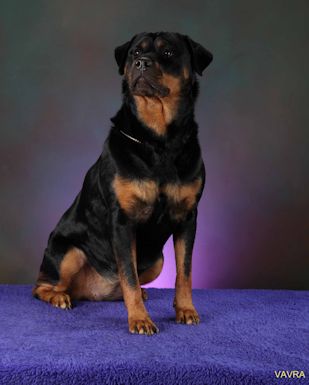 4years
photo by Jerry Vavra
Sire: Rottlee HARRISON von Evman
Dam: Queen La Diva von Evman
March 6, 2009 - June 27, 2017
12 months:

24 months:

36 months:

4 year:


On Friday May 8, 2009 I made a trip to Von Evman Rottweilers of Land O Lakes, Florida after a conference and came home with Lexi, a beautiful rottweiler puppy!
Shown and Handled by Breanne Little:



Age: 12 month photo by Jerry Vavra
March 27, 2010 - PDFC AKC Show - placed 3rd out of 5 in the 12 to 18 month class
1st time shown with a 1st time handler!!
Lexi was the youngest in her class!!!


Photo Gallery - Age: 4 wks - 9 wks - 10 wks - 13 wks - 12 mo - 15 mo - 16 mo - 24 mo - 34 mo
4 years: Photos by Jerry Vavra

36 months: Photos by Jerry Vavra















24 months: Photos by Jerry Vavra





12 months old - photo by Jerry Vavra








9 wks old

- Traveling pup

3 1/2 hour car ride from Land O Lakes to Jacksonville-she did very well!

Back relaxing at the hotel the night before leaving for Seattle


Waiting to catch the plane at the Jacksonville Airport..Ready to fly back to Seattle


10 wks old

-

At home in Washington

13 wks old - At home in Washington - 24 lbs


Lexi's Pedigree: