2013

Launching of new website - PALOTAI Vineyard and Winery - House of Hungarian Fine Wines of Roseburg, Oregon (must be 21 or over to purchase)

Mia to be bred to RWC The Knight's Reflection


Congratulations to Nadia and Breanne on earning 2012 Horse of the Year - Show Hack
2012
Aug 27 - Finally Barn Lights!!!



Apr20-22 - Congratulations to Breanne and Nadia on winning English High Point Breeding Stock at the PTHAW April show in Spanaway!

Apr 6 - New Clients' Website goes live - The Equine Shoppe - Top Quality Western and English Tack - located in Poulsbo Washington - www.theequineshoppe.com
Mar 24 - Lexi's yearly Vavra photo session at Dog Show-(36 months old) -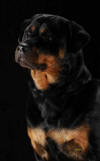 Mar 17 - Temporary Paddock (using my 60' round pen panels) completed and now Mia as able to explore her new stall area!

Feb 23-24 - Barn now Completed!

See photos of Phase 1 and Phase 2 and now no more snow or rain in the barn! Thank you Kyle Carter and FCP Buildings for all the hard work done to customize and complete my project . I would highly recommend them to anyone who is looking to for a new barn or stalls...Quality!
Jan -First Snow Storm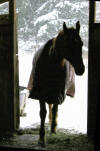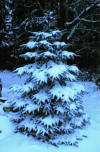 2011

Oct 15 - My 2 new custom designed stalls were installed!!

23 July - Championship presentation for Nadia and Breanne at the PTHAW show. Party at the MJD Pinto Stalls.

22-24 July - Nadia and Breanne to show at the PTHAW Show in Spanaway.

16 July - Ace and Breanne competed in Caber Farm Event in Onalaska, WA - Dressage, Stadium Jumping, and Cross Country Jumping! The did great in all 3 events!

Congratulations to Breanne and Nadia on earning their Championship and 2nd Register of Merit in 2010 - in only their 2nd year of showing the PtHA Breeding Stock Circuit in Washington!
Mar 2011 - Lexi's yearly Vavra photo session at Dog Show-(24 months old) -

Past News:

2008


Nadia's 4th Show - Silver Spurs Saddle Club-Oct 12. Third time shown under saddle - walk/trot. Earned Champion, Reserve Champion, 1st, and 2nd in 4 classes - English Pleasure and Equitation - Intermdiate and All Ages. Congratulations Breanne and Nadia!

Nadia's 3nd Show - Kitsap Saddle Club Performance Playday-July 19. Second time shown under saddle - walk/trot - competed against horses of all ages that have shown for 1 to 2 years. Placed 1st in 3 English Pleasure and English Equitation classes. Way to go Breanne and Nadia!


Nadia's 2nd Show - WSH Class B - Kitsap Saddle Club - 2 judges. First time shown under saddle - walk/trot - competed against horses of all ages that have shown for 1 to 2 years. Placed 4th and 5th out of 8. And placed 6th out of 12. Has been in training under saddle for 7 months - training 1-2 times per week.


Nadia's 1st show - WSH Class B - Dual Benefit Show, Kitsap Saddle Club - Placed 1st and 2nd in Arabian Halter .


Nadia progressing nicely in training under saddle.
2007

Nadia is beginning training Oct 13, 2007 to be shown in 2008 in Halter and under saddle.

32 year old Amber (Quarter Horse) continues to go strong and teaching the young ones their lessons!
2004

July 17 - My sister brought over her 28 year old Quarter Horse mare, Miss Amber Bell, who was introduced to MISS NADIA STAR in order to be her "foster mom" and "barn buddy". Amber took to Nadia right away and has been taking care of Nadia since Valley died. What a wonderful site to see! Both Amber and Nadia are doing great!

July 14 - Muscestara suffered a stroke and after extensive treatment did not respond. It was decided that she be humanely euthanized at 2:00 a.m. on Thursday July 15. Valley left behind her 2 month old filly, MISS NADIA STAR.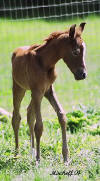 May 17: On 17th, welcomed, MISS NADIA STAR, a beautiful filly by Champion ALI DHALAN out of MUSCESTARA.


JANUARY: Congratulations to Kari Kaldahl of Sandy Oregon on the purchase of 10 month old CYR KIERA. Kari plans to show Kiera this year in Yearling Trail and possibly Crabbet shows. Kari's future goals for Kiera are , Sport Horse shows and later in Reining. Recently competed in the 2005 Region V Arabian Sport Horse Qualifier and Championships!
2003



NOVEMBER: CYR KIERA in training at Rosewood Farms, St Ignatius Montana with Aimee Kudera.


JULY: ALI DHALAN, sire of Miss Nadia Star just named 2003 Region 5 Champion Stallions in a class of 12 stallions!


JUNE: MUSCESTARA bred to Multi Champion Arabian Stallion, ALI DHALAN. This will be a FABULOUS foal!!

MAY: CYR competes in his first performance show at age 12! Named Champion Hunter Pleasure. Also placed in all classes he entered! Congratulations Amanda Kudrna and CYR!

APR: CYR ECHO's 2nd foal arrives - a fabulous colt out the the HUCKLEBERY BEY daughter,

MAR: CYR ECHO's 1st foal arrives named CYR KIERA - a gorgeous filly out of the KHEMOSABI daughter, KHEMOS DRU
2002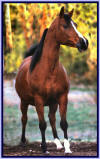 19 Dec 2002 - LG CYSTYR was humanely put to sleep due to severe illness at the age of 23.

CYR ECHO has been bred to Rosewood Farms Huckleberry Bey daughter, Khemosabi daughter, and planned breeding to their *Bask daughter! . 2003 foals will be fantastic! Currently in training for Reining and Hunter Pleasure! Congratulations!


CYR under saddle! Getting ready for 2003 show season!

8 Mar - GLADYCJA and Breanne (my 8 yr old niece) won the SANDAMAR 2002 Winter Series High Point - Walk Only! The series was a set of 6 monthly shows!
2001

CYR ECHO (RAY DOR ECHO x LG CYSTYR) has been sold to Aimee Kudrna of Rosewood Farms Montana where he will be continuing his show career and standing at stud.